Welcome Colorado DOT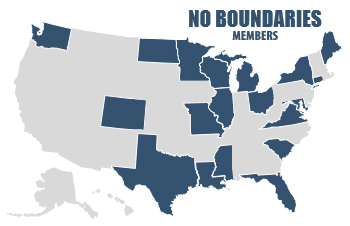 This spring Colorado Department of Transportation became a member of No Boundaries, bringing the total number of member agencies to 19.

Colorado joins No Boundaries members Connecticut, Florida, Illinois, Louisiana, Maine, Maryland, Michigan, Minnesota, Mississippi, Missouri, New York, North Dakota, Ohio, South Carolina, Texas, Virginia, Washington State, and Wisconsin.

As a reminder, as No Boundaries continues with activities in 2018 and beyond, the program remains open to new members.

No Boundaries is Transportation Pooled Fund project #TPF-5(330). State DOT commitments to the project can be made using 100% federal funds. Contact Brian Hirt, CTC & Associates, at 402-770-9067 for more information.