New Members Are Welcome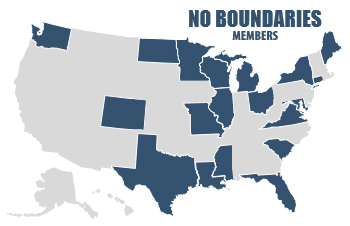 No Boundaries membership stands at 19 state DOTs across the United States: Colorado, Connecticut, Florida, Illinois, Louisiana, Maine, Maryland, Michigan, Minnesota, Mississippi, Missouri, New York State, North Dakota, Ohio, South Carolina, Texas, Virginia, Washington State, and Wisconsin.

As the program prepares to enter Phase III with a new solicitation, the pooled fund remains open to new members.

No Boundaries is Transportation Pooled Fund project #TPF-5(330). State DOT commitments to the project can be made using 100% federal funds. Contact Brian Hirt, CTC & Associates, at 402-770-9067 for more information.