Unmanned Aerial Vehicles for Asset Monitoring
Bridges
Equipment
Pavements
Innovation
Recent strides in technology have opened the doors for using unmanned aerial vehicles (UAVs, sometimes called drones) at Michigan DOT. An extensive study on the viability of UAVs instrumented with remote sensors demonstrated a wide range of cost-effective applications. The department has high hopes for this technology, and a follow-up research project is already in the works.
Benefit and Implementation
UAV technology encompasses several platforms, including six-rotor hexacopters, four-rotor quadcopters, and tethered blimps. It shows promise for many asset management-related tasks:
- MDOT used a hexacopter equipped with optical, thermal and LiDAR sensors to automate detection of a bridge deck's surface and subsurface defects.
- Micro-UAVs are suited for flying into pump stations, culverts and other confined spaces and gathering information to determine if they are safe enough to send a person into.
- Using an algorithm developed for this project, MDOT used UAV-collected images, video and LiDAR datasets to automate the detection and tracking of roadway assets such as signs, guardrails and lamps.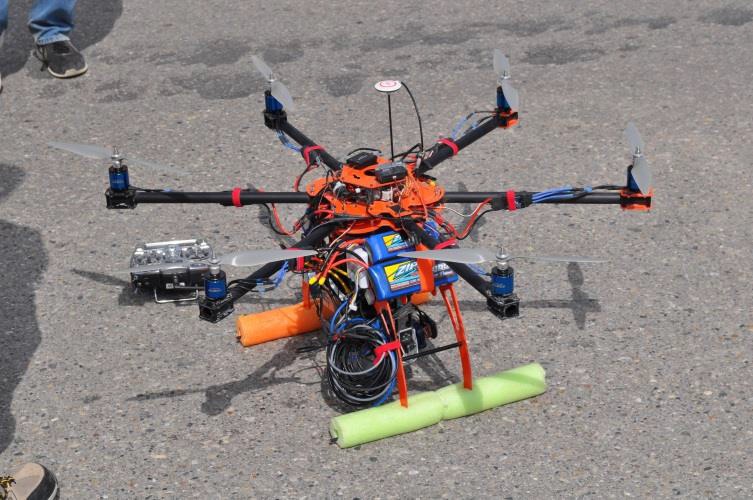 Michigan DOT
Links
Published: 2/22/2018