Austin, Texas
October 16-18, 2018
Agenda | Photos | Budget | Minutes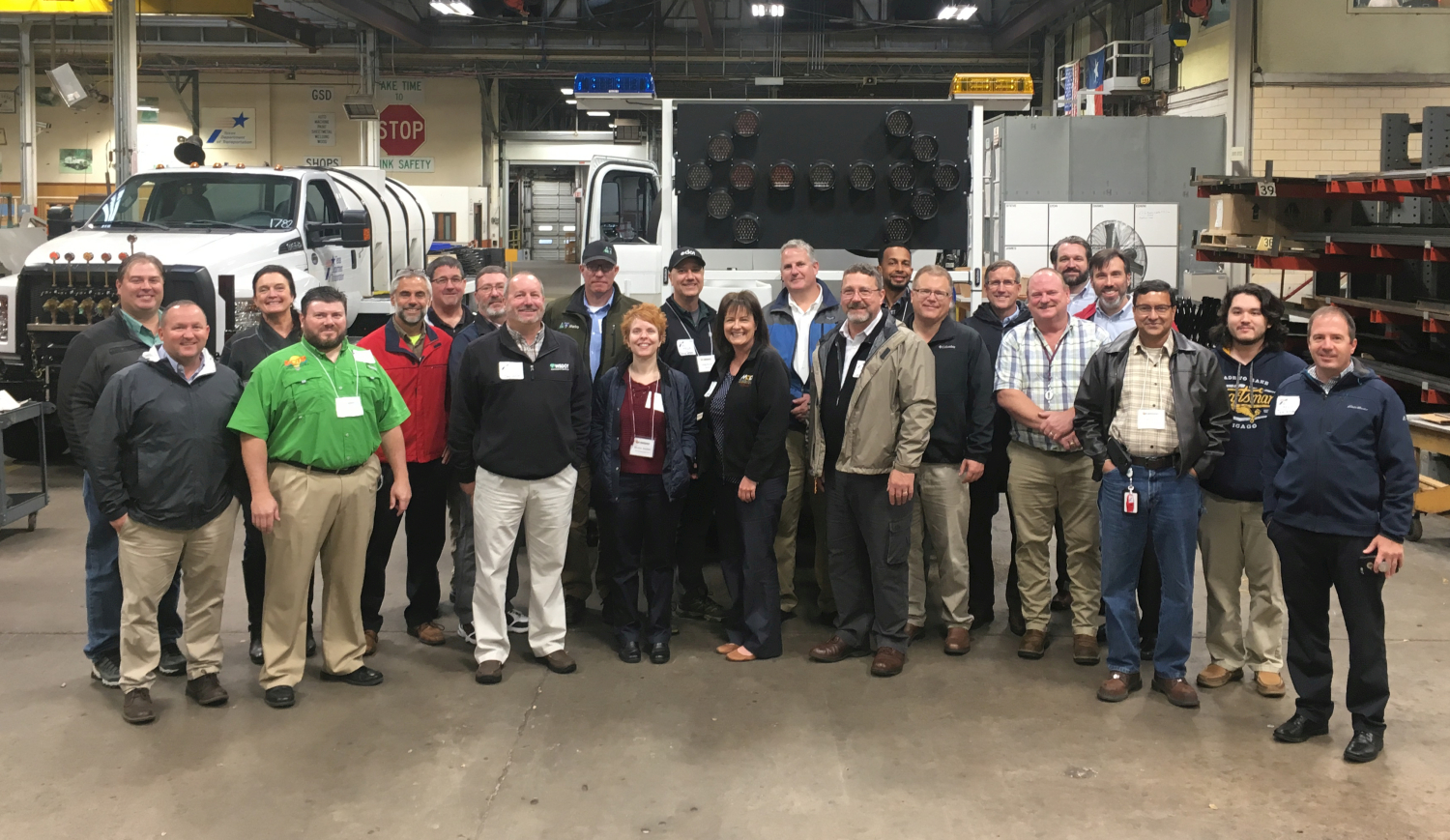 More than 30 attendees participated in No Boundaries' second meeting of 2018, hosted by Texas DOT in Austin on October 16-18.
One-on-one technology transfer activities and peer information sharing addressed a range of topics relevant to non-winter transportation maintenance. Discussions for the meeting included:
Award-winning innovations in maintenance from No Boundaries member agencies
Roundtables on unmanned aerial vehicles (drones), horizontal alignment warning signs, and adopt-a-highway programs
Updates on asset management programs, training and apprenticeship programs, and No Boundaries' planned sessions at the 2019 TRB Annual Meeting
In addition, technical visits included a tour of the fleet shop where Texas DOT fabricates maintenance vehicles (such as herbicide trucks and sign trucks) and a demonstration of the agency's pavement management system and equipment.
During its business meeting, members tentatively selected the next meeting for May 2019, with Colorado DOT hosting.
Presentations
Training Programs
Colorado presentation – training academy; college degree program
Innovation Programs Study
DW Clonch presentation
U.S. Domestic Scan Program Peer Exchange on Maintenance Funding Levels
Mississippi report out presentation
Asset Management Programs
Maine presentation – Managed Assets for Transportation Systems (MATS)
Louisana presentation – Agile Assets
Maintenance Innovations
Louisiana – 2017 Innovation Showcase
Minnesota Local Road Research Board: Retrofitting Bridge Approach Transitions Curbs – video
Missouri: Julie's Automated Waste Removal System (JAWS)
– Fact sheet
– Local news segment
Washington State Innovation Program – Program overview and winners:
– Excavator-mounted mower
– Guardrail hook loader truck
– Mounted under-guardrail cleaner
– Portable lube skid
Texas' Guadalupe River Project
Texas presentation – Overview, Challenges and Victories
No Boundaries Member-Only Content
Additional meeting materials are available to No Boundaries members. Please log in to access these files.