Concrete Culvert Marker
Equipment
Maintenance operations
Roadway/roadside
Innovation
This innovation uses 72" fiberglass marker stakes that are bright orange with a 9" highly reflective strip for 360- degree visibility. These are popular for driveway markers, but we found them very useful to mark concrete culverts and other hazardous areas for mowing operations. They are drilled and glued into the concrete walls for stability with a simple 7/16" drill bit and a dash of gorilla glue caulking. The rods are flexible and lightweight for easy transporting and installing.
Benefit and Implementation
During mowing operations, unknown or unmarked areas such as concrete culverts can cause damage to equipment and/or property if hit by a mower. The markers alert operators to the potential hazards.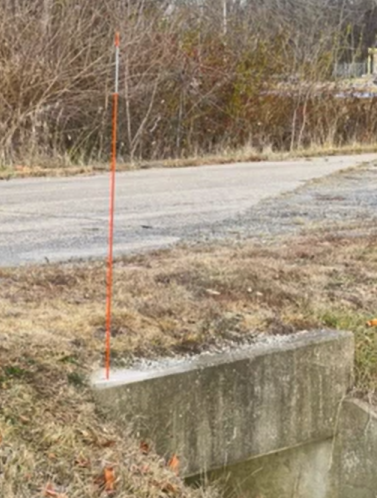 Missouri DOT
Links
Published: 10/14/2023