Tow Plow Alternative
Innovation
This innovation consists of outfitting XHD trucks with 14' mid mount wing as an alternative to tow plows. To be able to operate now only requires Class B CDL versus a Class A license for tow plows.
Benefit and Implementation
It is safer and easier to operate a wing plow versus tow plows during inclement weather. By switching to this method there has been a reduction in maintenance time and cost.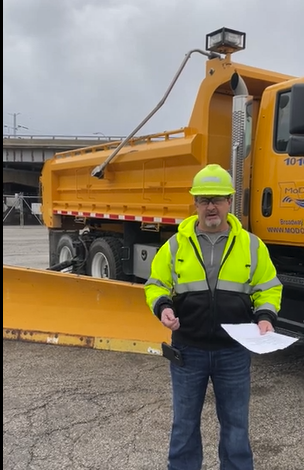 Missouri DOT
Links
Published: 10/15/2023