High School Recruiting Efforts
Innovation
This innovation is recruiting efforts geared towards high schools, including email campaigns and attending high school lunches, as well as college career fair events. Students are informed about how MoDOT supports its employees through the College Employment Training program, CDL training and equipment need to test in, providing PPE so safety equipment is not an out-of-pocket expense for employees, and the Public Loan Forgiveness program.
Benefit and Implementation
This innovation expands and increases recruiting efforts to help maintain maintenance staffing levels. By recruiting high school students for internships, MoDOT is targeting a larger pool of potential future job applicants.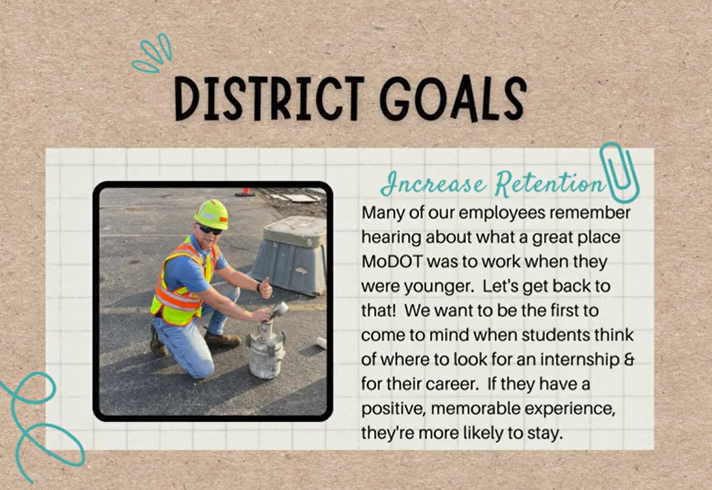 Missouri DOT
Links
Published: 10/15/2023