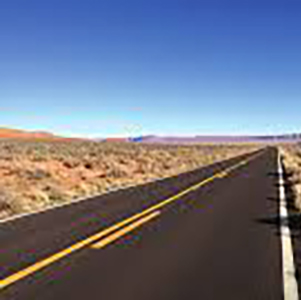 Weather, temperature fluctuations and other climate factors can have a significant impact on the service life of a roadway's markings, sometimes reducing the paint's performance by years and increasing maintenance needs beyond what a transportation agency had originally budgeted.
To find ways to improve the markings' performance, Arizona DOT investigated the successful practices of other agencies facing similar challenges in comparably diverse conditions. The research led to a variety of recommendations to help pavement markings last longer.
Read the report: Evaluation of Hardened Paint Pavement Markings, May 2020.
Image source: Arizona DOT