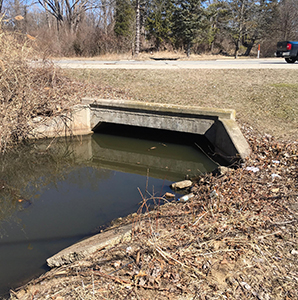 Successfully sealing and waterproofing a concrete culvert's joints and surfaces can significantly reduce intrusive damage from water over time.
Ohio DOT evaluated its current waterproofing and treatment methods, as well as those used by other transportation agencies, and compiled a list of recommendations and best practices for repairing and protecting precast concrete culverts.
Read the report: Division of Engineering Research on Call Task #9 – Exterior Protection of Precast Reinforced Concrete Culverts, March 2021.
Image source: Michigan DOT