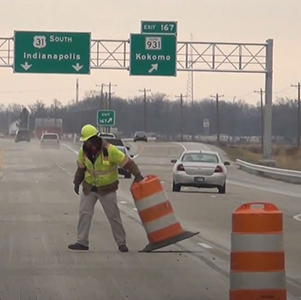 Road and asset maintenance work encompasses a wide array of individual operations that range in difficulty and potential risk to worker safety.
To help agencies better understand the time and hazards associated with typical tasks, the California Department of Transportation has devised both a Difficulty Index and Collision Risk Index. These indexes provide quantifiable data that agencies can use to improve scheduling efficiency and increase worker safety.
Read the report: Research to Develop Performance Measures for Maintenance of Roadside Features, March 2021.
Image source: Indiana DOT