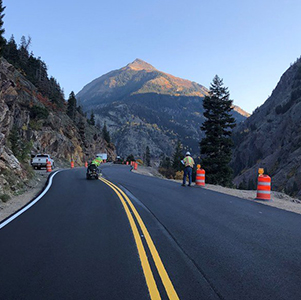 A new study provides Colorado DOT with guidelines and recommendations for optimizing pavement maintenance decisions on low-volume roads.
With improved decision-making abilities, stakeholders will be better equipped to identify future budget needs, funding allocations, and treatment policies and maximize limited pavement management resources.
Read the report: Supporting Pavement Maintenance Decisions of Low-Volume Roads In Colorado Using Optimization Analysis and Artificial-Intelligence Techniques, February 2020.
Image source: Colorado DOT