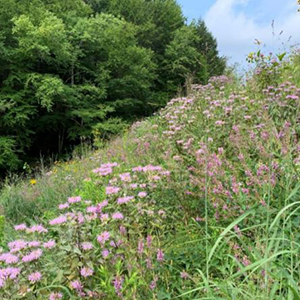 Compost blankets promote effective slope stabilization when they're applied correctly on well-prepared roadside sites.
Massachusetts DOT has developed a series of recommendations that crews can follow to increase the likelihood that compost blankets will help establish vegetation for erosion control.
Read the report: Compost Blankets for Erosion Control and Vegetation Establishment, April 2020.
Image source: Massachusetts DOT