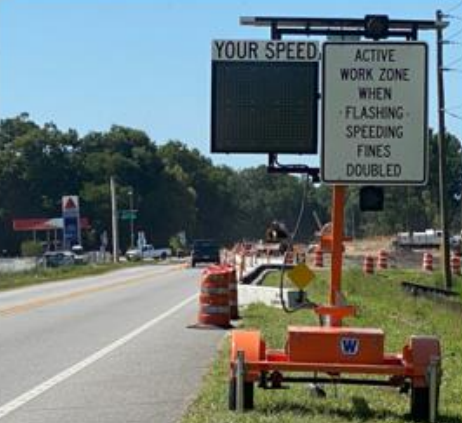 Despite safety countermeasures, crews performing road maintenance and repair activities continue to be at risk near fast-moving traffic.
To identify the most effective combinations of smart work zone strategies, the Florida Department of Transportation evaluated different configurations of four types of interventions at test sites in the state. Among other findings, the study highlighted how active work zone awareness devices – trailers that display a driver's speed in real time – consistently improve driver behavior on Florida roads.
Read the report: Prioritized Safety Considerations by Work Zone Types and Pilot Implementation, July 2022.
Image source: Florida DOT