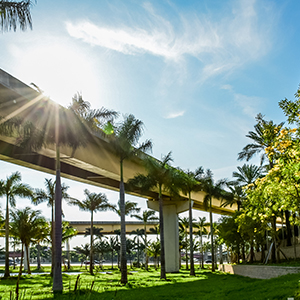 Florida DOT assessed the 2,700-plus trees planted as part of a highway beautification initiative over a five-year period; the agency calculated a 98.5% survival rate of these trees.
Hoping to help others establish healthy plantings, Florida DOT compiled its findings and practices into a landscaping and maintenance guide.
Read the report: Clear Recovery Zone Vegetation Requirements, and Review of Current Tree Pruning and Maintenance Practices for Landscape, Urban, and Rural Areas within the Right of Way, May 2020.
Image source: Florida DOT