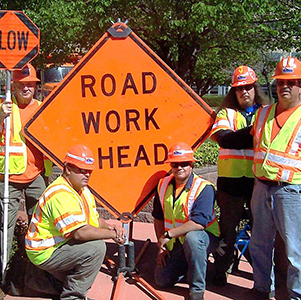 Finding and keeping a committed maintenance workforce has become a challenge for transportation agencies nationwide.
To identify the successful strategies in both the public and private sectors, investigators for the Clear Roads winter maintenance pooled fund surveyed and interviewed more than 150 individuals representing state and local DOTs and private contractors.
The research resulted in a set of case studies and recommendations to help employers attract and keep a modern, committed workforce.
Read the research brief: Strategies to Find and Keep Highway Maintenance Workers, September 2021.
Image source: Colorado DOT