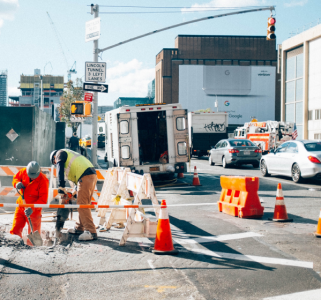 Despite advancements in signage, traffic-control measures and public awareness campaigns, highway work zones are often hazardous environments for maintenance crews.
Inspired by recent research that showed that in-vehicle warning systems may effectively enhance driver response, the Illinois Center for Transportation initiated a research project to evaluate the effectiveness of sensors placed on the road that can connect to vehicle communication systems and deliver automated warnings as drivers approach a work zone.
The project highlights the potential of this technology and offers recommendations for optimal sensor configurations.
Read the report: Enhancing Construction Work-Zone Safety by Passive Pavement-to-Vehicle Communication, August 2023
Image source: Illinois Center for Transportation