Epoxy Injections of Bridge Decks
Innovation
The Iowa DOT has been using concrete overlays on its bridge decks since the 1970s. Bridge deck overlays typically last 15-20 years before delamination at the bond interface requires repairs to, or replacement of, the overlays. The injection of epoxy into cracks and voids in the overly can lengthen the service life for an additional 5-10 years. Iowa DOT wanted to extend the service life of existing bridge decks by repairing cracks and voids in concrete overlays with epoxy injections.
The process is not formally documented and materials, equipment and procedures may vary by bridge crews.
The first step in the process is to sound the deck using chains and hammers in order to determine the areas needing repair. Next, an air movement process is completed in order to determine the best place to start the epoxy injection. Initially, 1/2" holes are drilled and checks for air movement between the holes are completed using compressed air. The holes are drilled 18" to 24" apart in large areas and 8" to 9" apart in small areas. In most cases, the holes need to remain 5" to 6" from the perimeter of the delaminated areas.
Once the air movement checks have been completed, a 1/4" rubber tube with a rubber stopper or cork on the end is placed in the injection port and injection is started. A two-part epoxy is used. Using an injection machine and an air compressor, epoxy is injected at 20 to 30 psi. While injecting, the movement and location of epoxy is determined by sounding the deck with a hammer and by viewing other port holes. Once the epoxy has moved through the delaminated portions, the holes are corked to prevent the epoxy from leaking out.
Benefit and Implementation
This process produces an additional 5-10 years of surface life out of existing bridge decks. The practice is currently being researched in Iowa.
The research objectives address the following areas:
1. Determination of the effectiveness, durability and typical service life of epoxy injected delaminated bridge decks.
2. Evaluation of the current state of the practice in the epoxy injection industry.
3. Development of procedures and specifications for epoxy injection.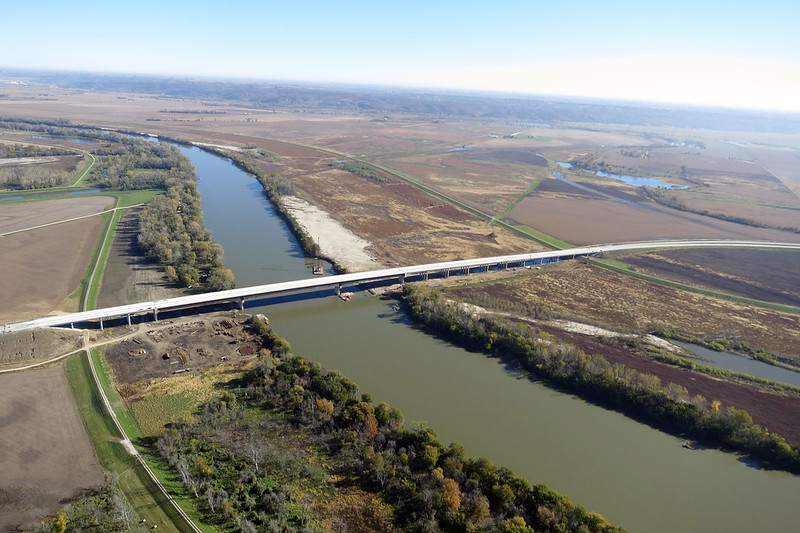 Iowa DOT
Published: 10/13/2013