Sign Refurbishing
Innovation
Sign refurbishing allows us to reuse aluminium signs again and again, as long as the substrate is not damaged. This process saves is money and reduces the amount of scrap aluminum we are discarding. The process involves blasting off the sheeting using high powered water jets and returning the cleaned aluminum blanks to be refaced the process uses no harsh chemicals and is very "green".
The cost savings prompted us to adopt this practice. We enjoy the environmental sustainability of the practice as well.
We replace our signs after ten years based on the manufacturers warranty. the signs are sorted in to refurbishing and recycling groups based on the condition of the aluminum substrate (blank). It costs about $1.00 per square foot to refurbish the signs. This includes pick up and delivery.
The labor required at the county level is minimal. A quick decision by the sign Foreman as to what category the signs belongs in, refurbish or recycle. The signs are shipped back to the sign shop and there they are consolidated for shipment to the refurbisher. The consolidation takes a few hours for two or three workers every few months.
Benefit and Implementation
Financially, we save about $1.15 per square foot as compared to virgin aluminum blanks. We produce about 500,000 square feet of sign a year. We enjoy the fact that we are reducing the volume of our waste stream and reducing carbon emissions.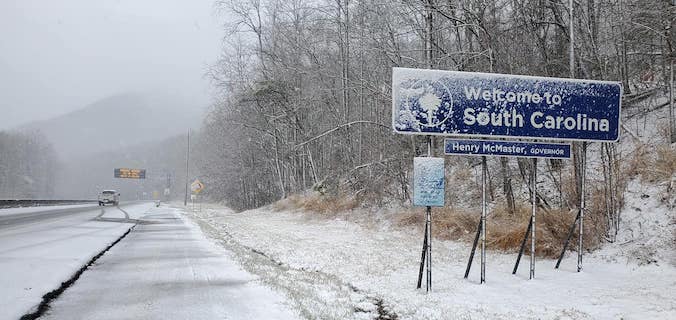 South Carolina DOT
Links
Published: 5/19/2017