Under Tailgate Storage Rack
Innovation
We have been getting more under tailgate spreaders for our dump trucks. After getting several of these in, we realized that we did not have an adequate or proper place to store these when they are removed from the trucks. The mechanics here at the garage came up with the idea to build a storage rack that holds them when they are not in use. The rack is able to hold 4 under tail gate spreaders at a time. We have had this for almost a year and it seems to be working great.
The rack is made from square steel tubing with casters for easy moving. There is only around a hundred dollars in material and it took just a few days to cut and weld together and paint.
Once measurements were obtained from the spreaders, it was just a matter of converting them into the design of the rack. After the rack was originally made, it was noticed that more casters were needed in the middle to support the weight of the spreaders.
Benefit and Implementation
The value received was that the spreaders can be removed and stored safely and not needed to be left on the vehicles all year.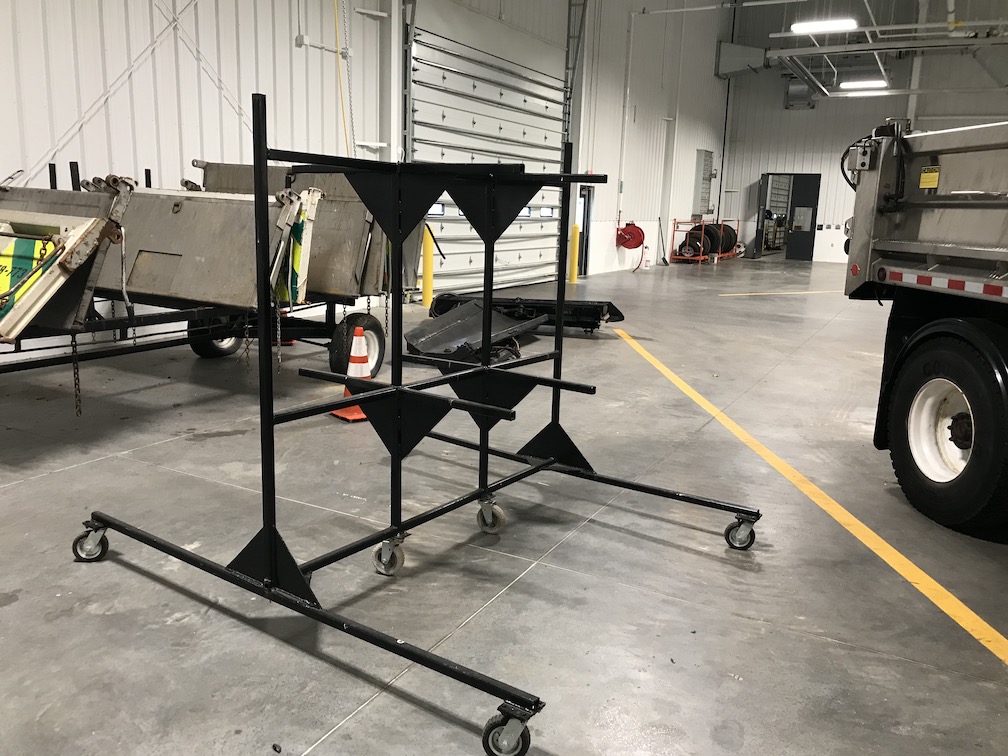 Ohio DOT
Published: 12/2/2019