Automated Flagger Assistance Devices
Equipment
Roadway/roadside
Innovation
Automated flagger assistance devices (AFADs) are mechanically operated temporary traffic control devices that function under the same operational principles as traditional flagging.
Maintenance staff follow Caltrans Standard Plan T13 for one-way traffic control. The AFAD must be parked completely off the travel way, so shoulder area is needed. Also, flagger personnel must be stationed adjacent to the AFAD and visible to approaching motorists. The flagger must maintain adequate communications with crews in the work zone in case a vehicle does not stop at the flagging station.
We tested different AFADs in the field for a few years and gathered data from the maintenance forces using the product prior to making a purchase selection. These units are available and accepted my many State DOTs.
Benefit and Implementation
Safety is our top priority at Caltrans so the addition of these units to the fleet has had a positive impact for Field Maintenance.
AFADs are considered a safety enhancement because they minimize flaggers' direct exposure to traffic by allowing them to control the flagging device from an area away from traffic, such as behind a guardrail. As a result, the AFAD increases worker safety compared to traditional flagging methods.
Caltrans is starting to implement these devices into its maintenance operations on two-lane highways. AFADs have been tested in the field over the last several years with positive feedback, and it was decided to purchase one set for each district in the state.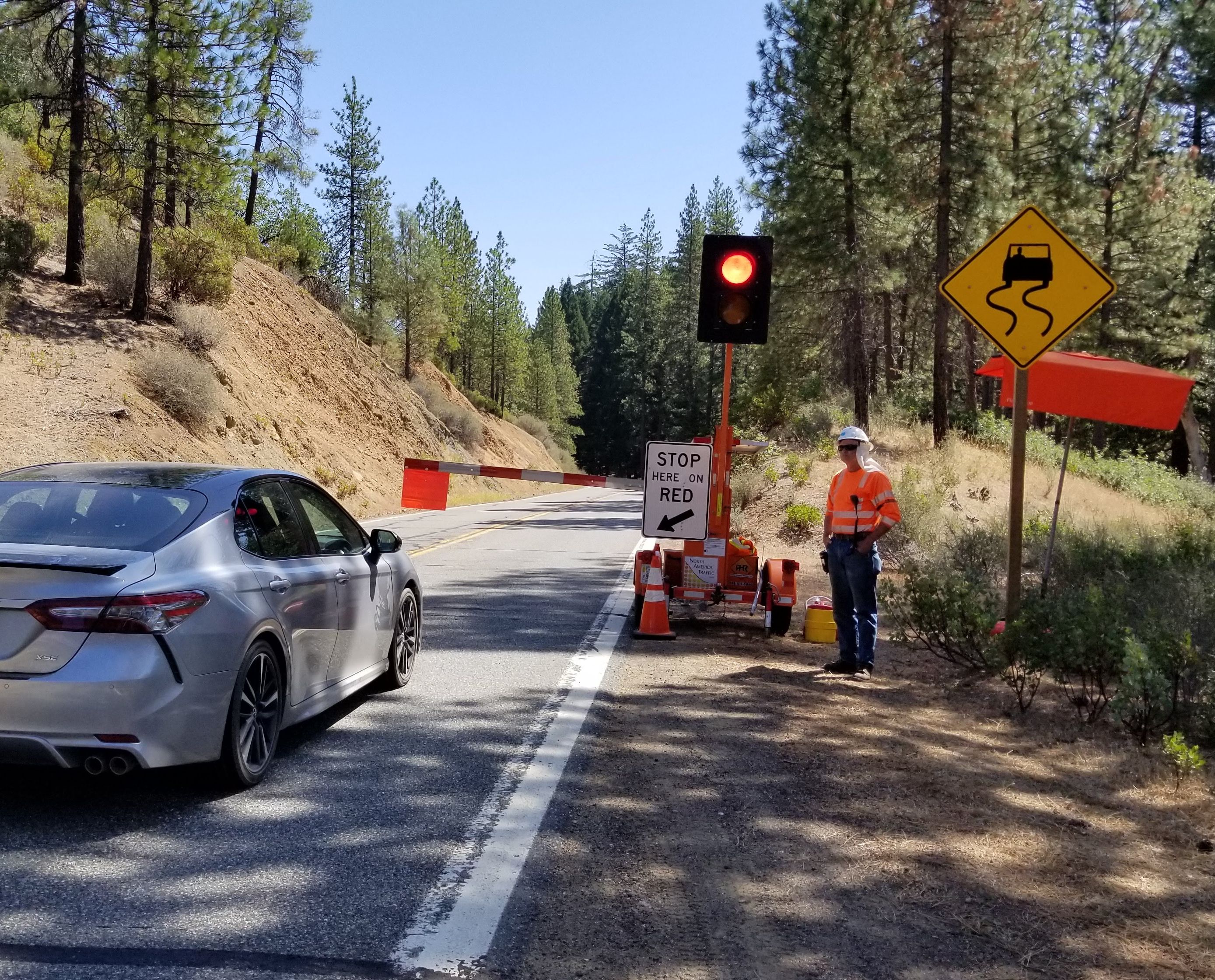 California Department of Transportation
Links
Published: 1/14/2020