Mechanic Diagnostic Cart
Innovation
The Diagnostic Cart provides a safe, convenient place to store our laptops, diagnostic tools and manuals for the various vehicles and equipment we work on. There is room to grow with the extra drawers. It was developed in August of 2018.
This idea started while I was at International truck training. I realized that there usually isn't a safe place to put your laptop while trying to do diagnostic work on the trucks. Since the laptops are bigger than the old scanners, there won't be room in the cars or equipment either.
Working with Transportation Manager Jim Bauer, we have come up with a Diagnostic Cart. All of our test equipment, adapters and reference manuals are in it. This will also help keep our equipment safe.
- The tool box and power strip came from Harbor Freight
- Tool box is part# 64162, $229.99
- Power strip# 62437, $22.99
- IT department was nice enough to give us a used Monitor, keyboard, mouse and docking station
Benefit and Implementation
There is a time savings involved with having everything we need all in one location. We don't have to go searching in various places.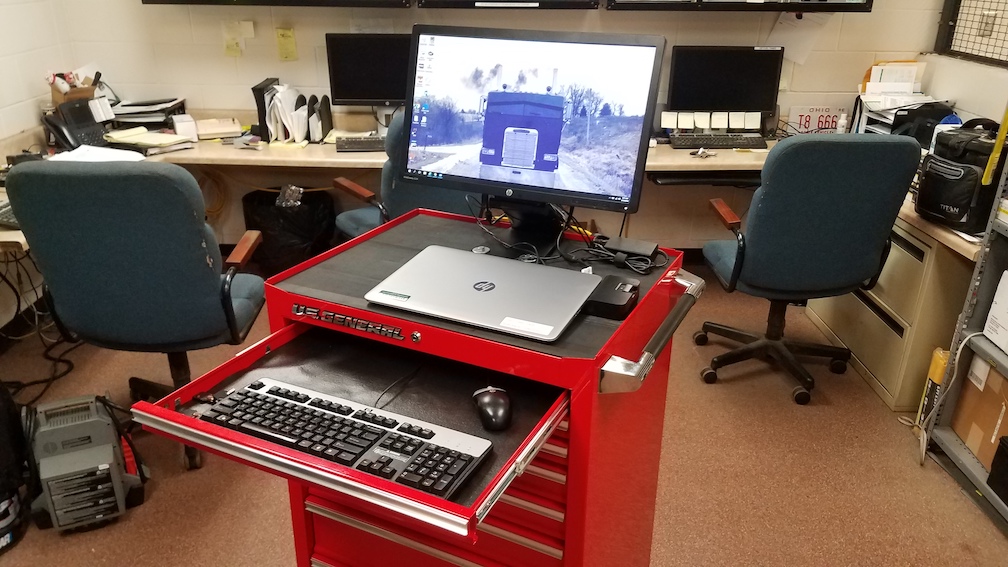 Ohio DOT
Files
Published: 11/23/2018