Guardrail Scuffer
Innovation
This is an attachment for a mini excavator that removes the berm along guardrail sections. This attachment has been utilized for approximately one year. To reduce traffic congestion and increase efficiency in the guardrail scuffing task. Using the mini excavator we can complete the task directly from the shoulder and not impede the traveling motorist.
The North region in Michigan has plans to fabricate more of these units and develop plan sheets that other agencies could use to construct their own.
Benefit and Implementation
Unofficially, the operator claims it's three times faster using this new method and requires less equipment on the job site. Using a mini excavator, the crew can utilize a smaller trailer and one ton pickup, with cones and signage. Where the old method of using a full size tractor, which would require hauling the combination with a large commercial truck/plow truck, which takes up more room at the job site and is more expensive to operate.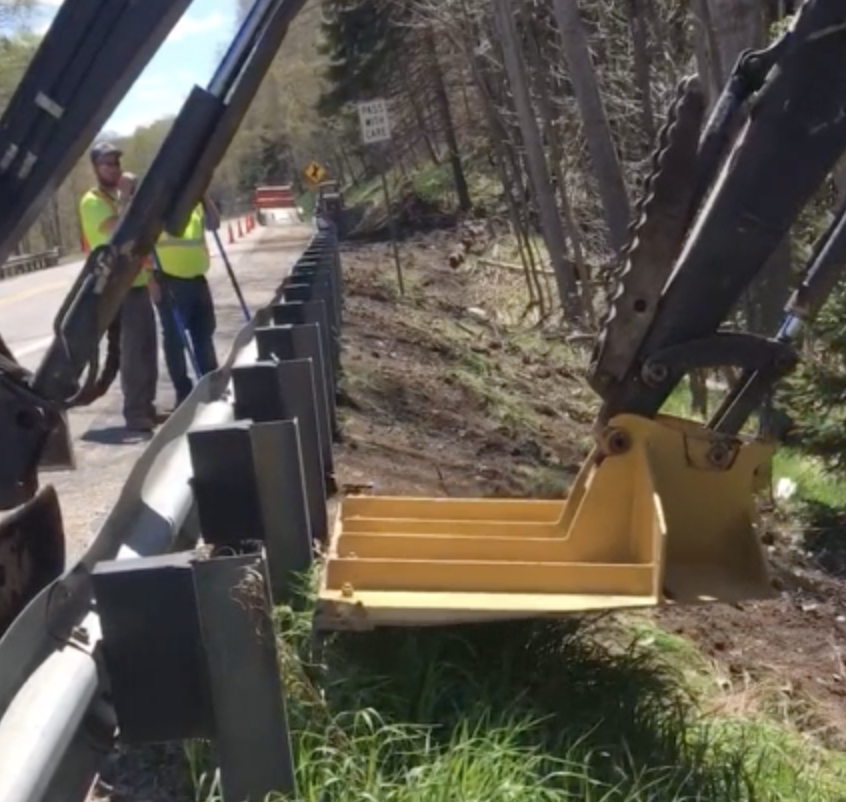 Michigan DOT
Links
Published: 5/29/2019