JAWS Debris Remover
Equipment
Maintenance operations
Innovation
Clearing roadway debris can be dangerous for maintenance workers. This innovative truck attachment was designed to keep workers safe while saving time and money by quickly clearing roadway hazards without the need to exit the vehicle.
The truck is modified with a drop-down skid plate that can be controlled from inside the vehicle, as well as a camera that allows the operator to see the debris in the roadway and safely collect it or push it out of the way.
Benefit and Implementation
The JAWS debris remover improves safety significantly by keeping employees out of the roadway. It also saves time and simplifies work since it can be operated by just one employee.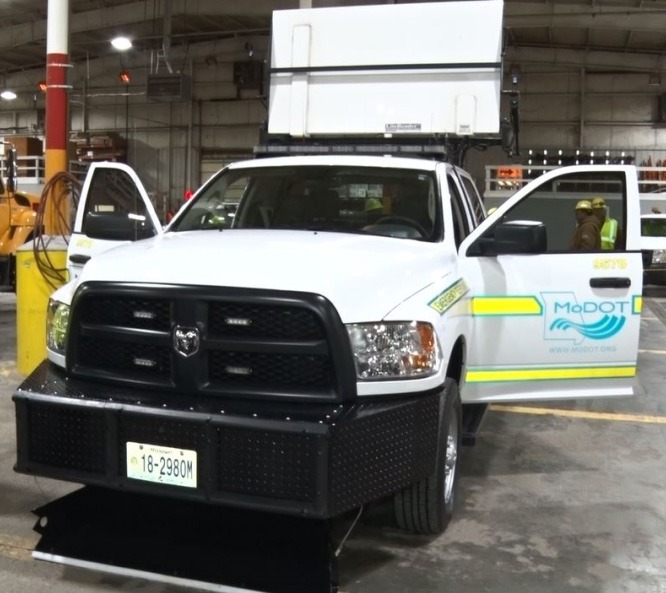 Missouri DOT
Links
Published: 11/14/2021