Sign Straightener
Maintenance operations
Roadway/roadside
Innovation
This tool allows a single maintenance crew member to quickly and easily level a tilted sign within seconds.
With one end of the tool on the ground and the other clamped to the sign's post, the technician simply flips a switch and holds the tool in place while the actuator pushes the sign to its upright position.
Benefit and Implementation
This innovation was developed by a Texas DOT sign technician to make sign straightening process easier.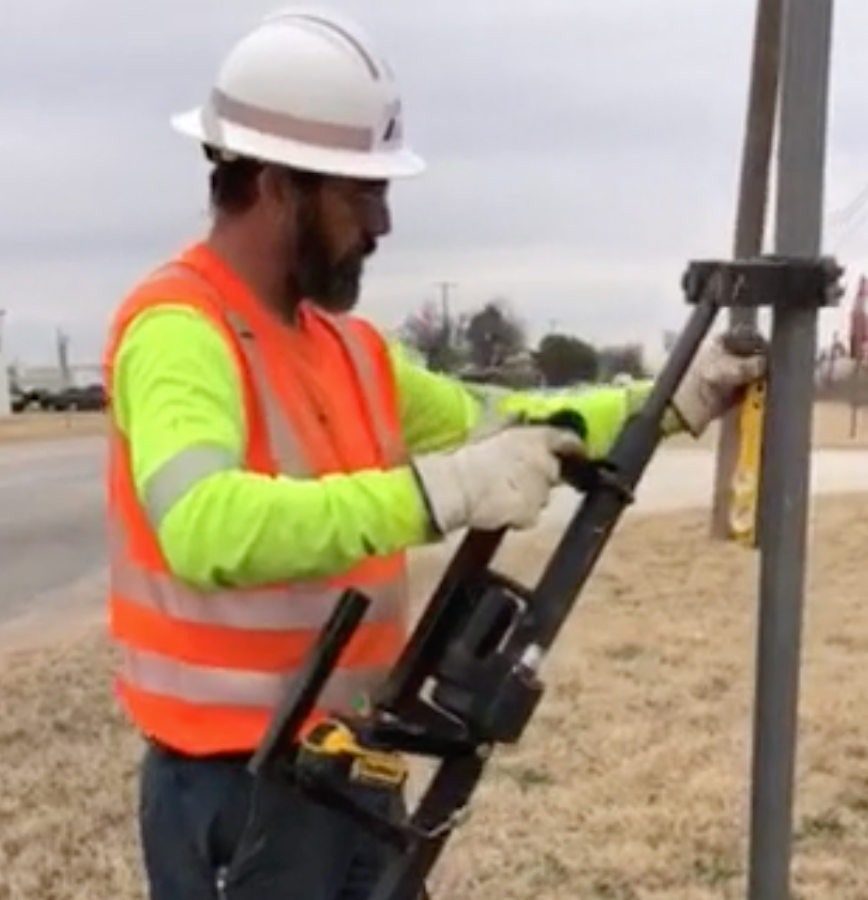 Texas DOT
Links
Published: 11/22/2021