Knuckle Boom Crane
Bridges
Maintenance operations
Innovation
The remote-controlled Knuckle Boom Crane was developed by the Ohio Department of Transportation DOT to help maintenance crews safely and efficiently remove the debris that accumulates around bridge piers in larger rivers. With six optional attachments, certified operators can easily cut, grab and remove tree limbs and other blockages as needed.
Video of Ohio DOT's November 30, 2021 webinar and Q-and-A on the Knuckle Boom Crane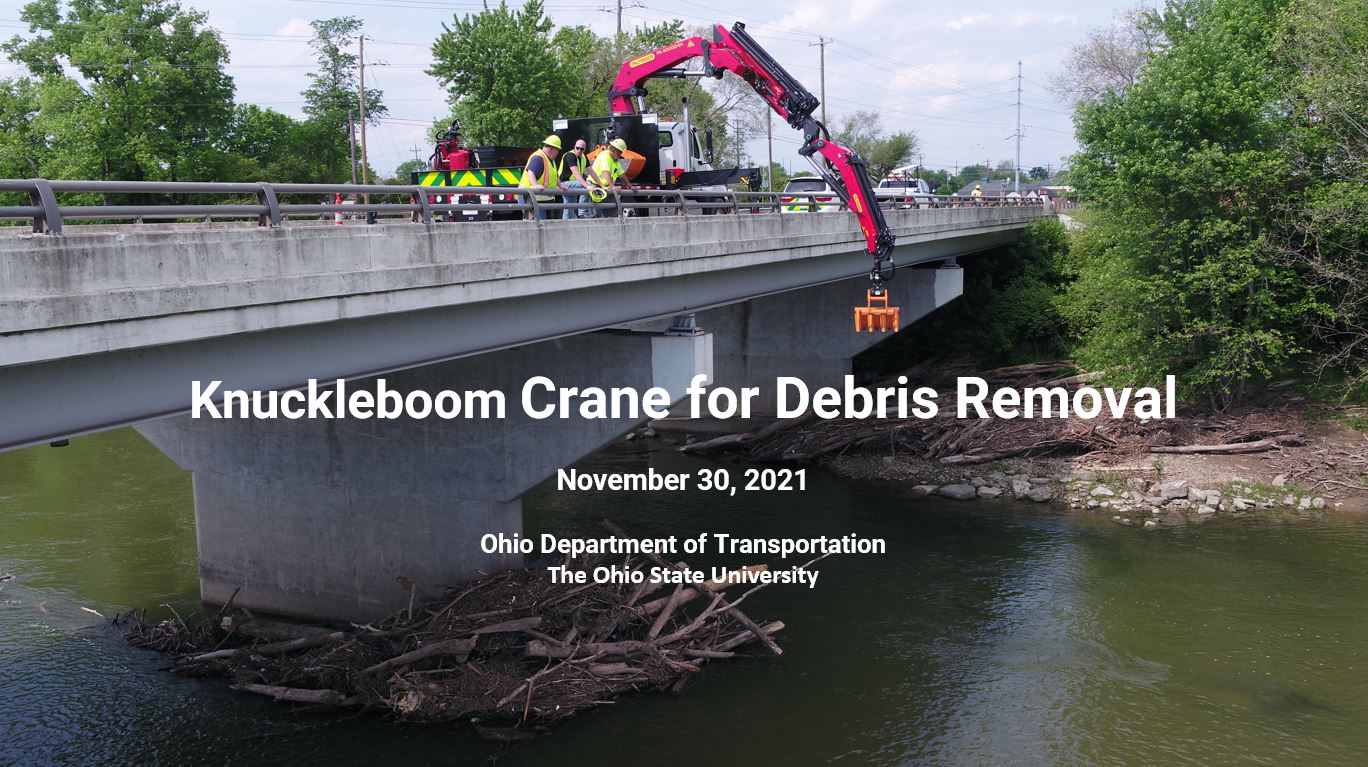 Member-only content is available for this innovation. Please log in and refresh this browser tab to view.
Benefit and Implementation
With the Knuckle Boom Crane, ODOT is able to maintain its waterways more quickly and safely. The ability to operate the equipment remotely means crews can choose to work from the safety of the bridge deck while still reaching obstructions in the water below.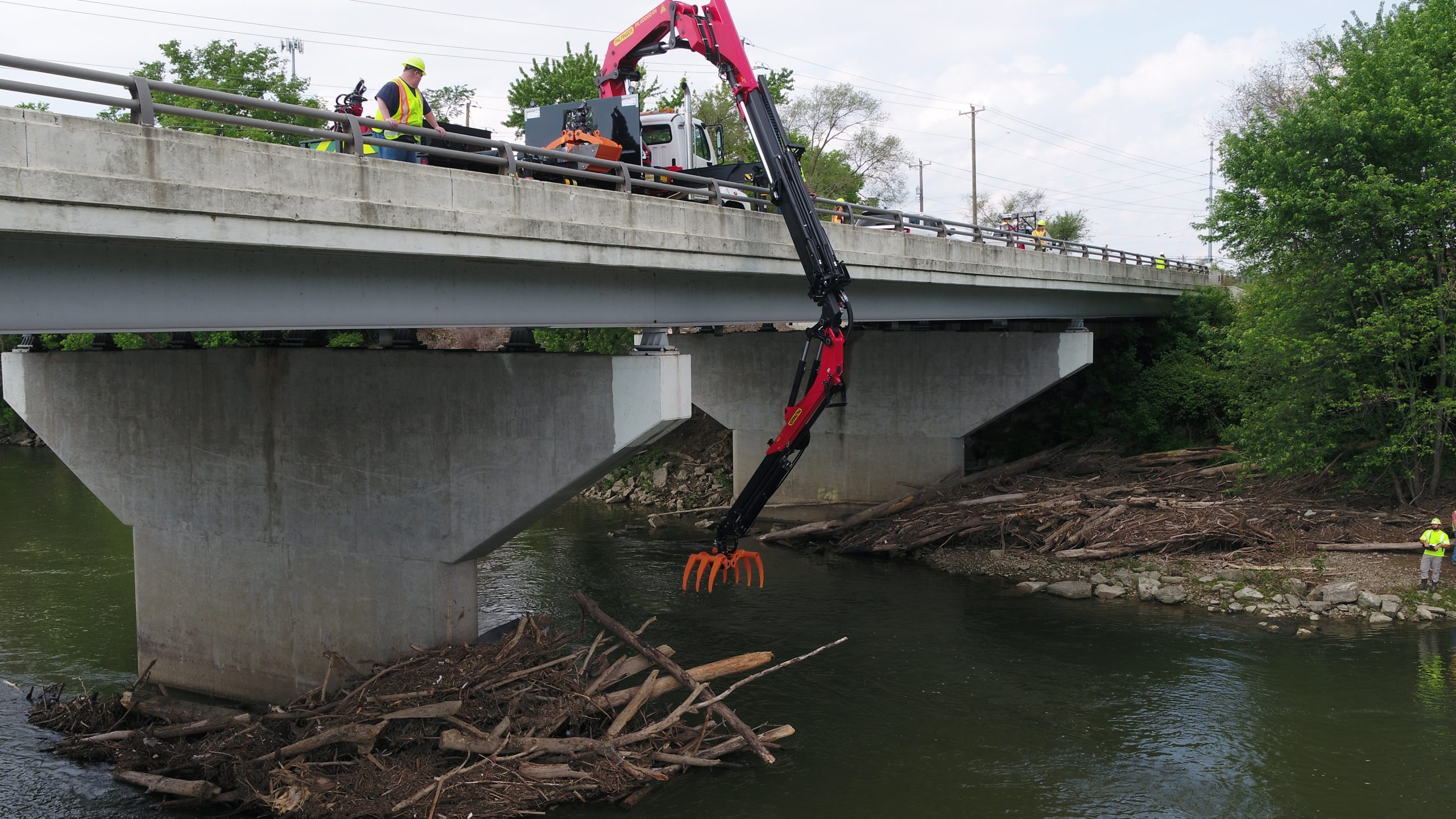 Ohio DOT
Links
Published: 11/22/2021