Hi-Viz Gaiters
Maintenance operations
Other
Innovation
The California Department of Transportation has added high visibility gaiters for highway workers to wear to improve safety at night or when there is low visibility. The gaiters, available from Cordova Safety, have a Velcro closure and are worn over the lower half of a pant leg to increase visibility in the field. The cost is $7 per gaiter or $14 for a pair. If workers don't currently have reflective striping on their pants, these gaiters can be used instead. The gaiters have been very popular with workers in the field.
Benefit and Implementation
The gaiters improve the safety of workers by making them more visible to drivers in work zones and during roadside maintenance operations during times of low visibility or at night.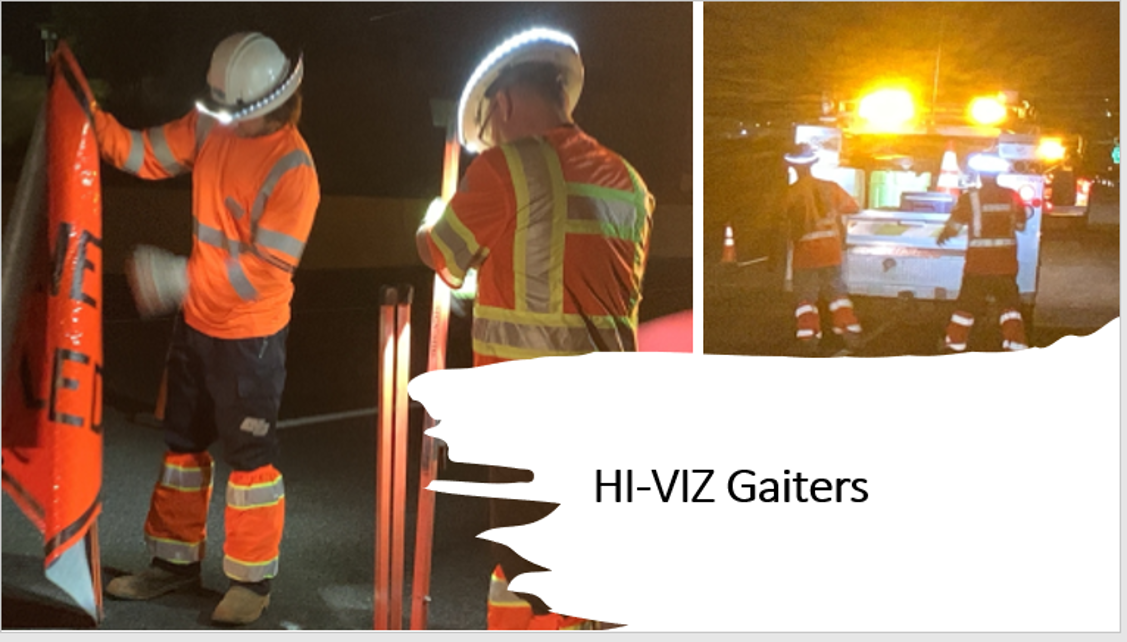 California Department of Transportation
Files
Links
Published: 1/5/2023