Skid Loader Mirrors
Innovation
This innovation installed mirrors to a stationary location that does not move with bucket arms. The arms move freely up and down without hitting the mirrors. It is easily mounted by removing existing pin bolt on boss, sliding the arm over the boss and bolting on with a longer nut and bolt.
Benefit and Implementation
The mirrors allow the skid loader operator to see behind them, improving safety.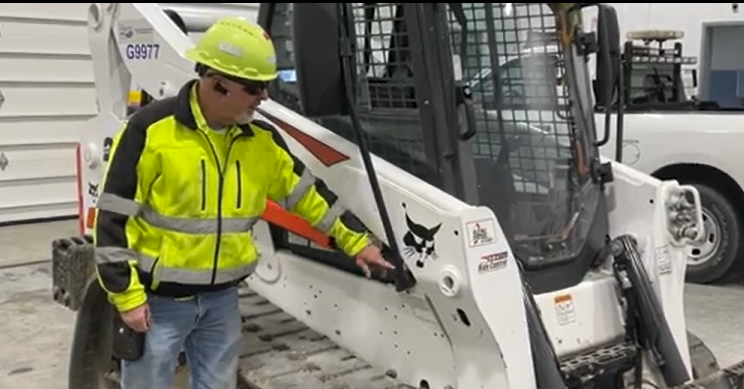 Missouri DOT
Links
Published: 10/14/2023