Track Slide
Innovation
The track frame on a skids steer can often come off the rollers. This innovation makes it easier to put the track back on skid steer or mini hoe by having the machine do the heavy work. The track is slid on and then the machine turns the track so the bars are on the front roller. Then you can take the bar and slide the track back in place.
Benefit and Implementation
This innovation saves time because it's easier to get the track back in place by using the machine to do the heavy work. It saves money because the machine is out of commission for less time. It improves safety because crew members no longer have to life and strain to move the track back into place.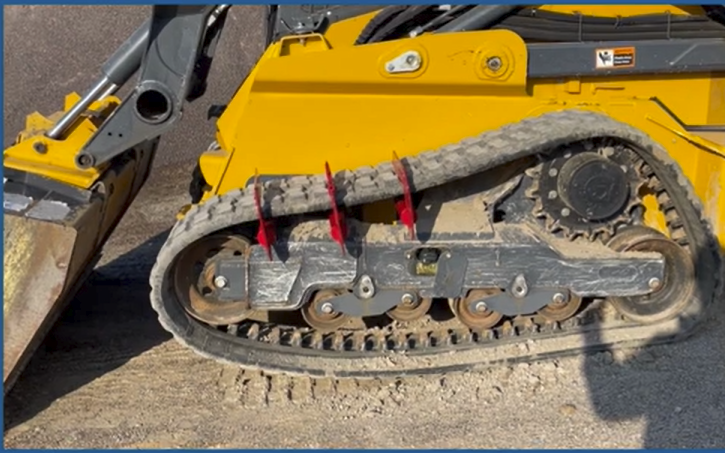 Missouri DOT
Links
Published: 10/14/2023