Wing Plow Hose Relocation
Innovation
This innovation fixes the safety issue with trying to attach the wing plow to the truck, before you have to lay down on the ground and try to push the hydraulic couplers on. With the new trucks that have been coming in, there wasn't a safe way to make this connection because of the DPF filter being so large and possibly burning your arm.
Benefit and Implementation
With the hydraulic hose connection being conveniently moved closer to the outside of the truck, this enables anyone to make the connection between the wing and truck much safer.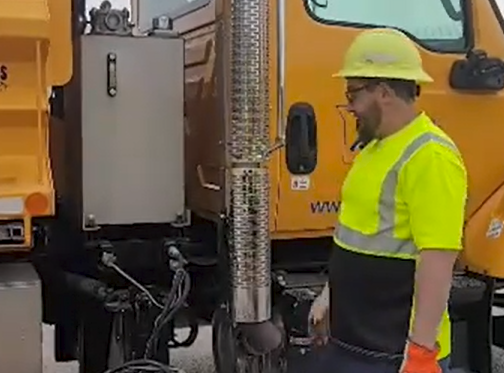 Missouri DOT
Links
Published: 10/14/2023