Pallet Pal 360
Innovation
The Pallet Pal 360 is a simple, automatic load leveler that uses a system of springs and shock absorbers to lower and raise loads as boxes are added or removed from pallets. A turntable top allows nearside loading and unloading. No power or air supply is required. Pallet loads can be up to 4,500 pounds can easily be handled by the Pallet Pal 360 Spring pallet leveler.
Benefit and Implementation
This innovation saves loading time. It also puts less stress on the back and body with less twisting and straining while unloading.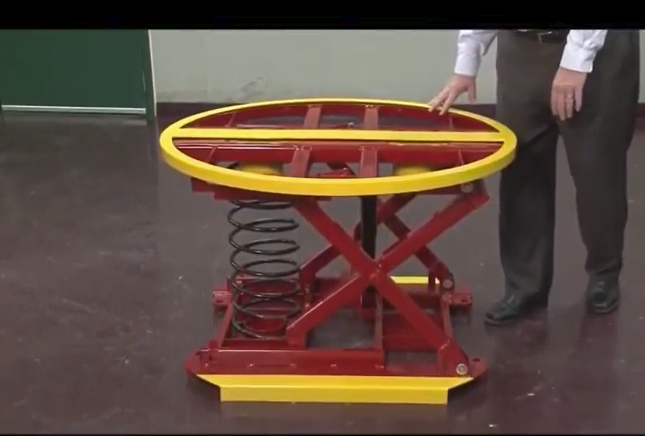 Missouri DOT
Links
Published: 10/15/2023