Innovations Store
Innovation
This innovation is an online store that allows you to purchase items from previous innovations tool and equipment showcases. This store was set up as an easier, more user friendly way to purchase and organize orders for not only the purchaser but us as the manager.
Benefit and Implementation
This innovation allows staff to view and purchase previous innovation tools and equipment, which can save time and money or improve safety.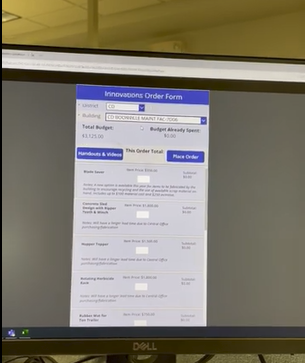 Missouri DOT
Links
Published: 10/15/2023