Invasive Species Strike Team
Innovation
The Invasive Species Strike Team is a first of its kind project being piloted in the Southeast District to show the effectiveness of a dedicated spray crew equipped with specialized equipment to control noxious weeds along MODOT right of way. The strike team is a partnership between MODOT, Missouri Department of Conservation, and Missouri Prairie Foundation beginning in 2020. The strike team includes two crews with four members of each team. Each crew operates two Can Am Defender 1000 UTV's, outfitted with custom injection sprayers capable of applying three different herbicides. The Strike Team has proven to be very efficient and has reduced populations of certain species of noxious weeds by as much as 80-90% along numerous roads. The team uses a scout and spray strategy to efficiently cover as many miles as possible during peak spray season as well as utilizing off season spraying to effectively target certain weeds through the winter.
Benefit and Implementation
The use of the district spray crews working independently has allowed them to effectively cover multiple routes per season. The Invasive Species Strike Team has proven that it can efficiently, effectively, and economically tackle noxious weeds along Missouri's Southeastern roadsides.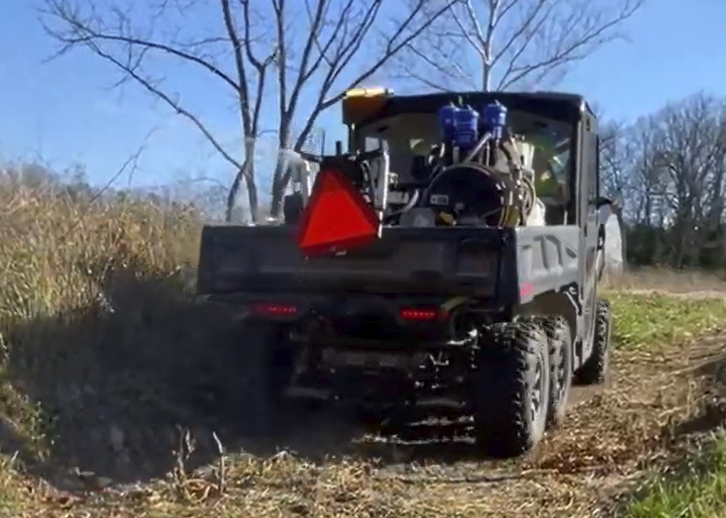 Missouri DOT
Links
Published: 10/15/2023