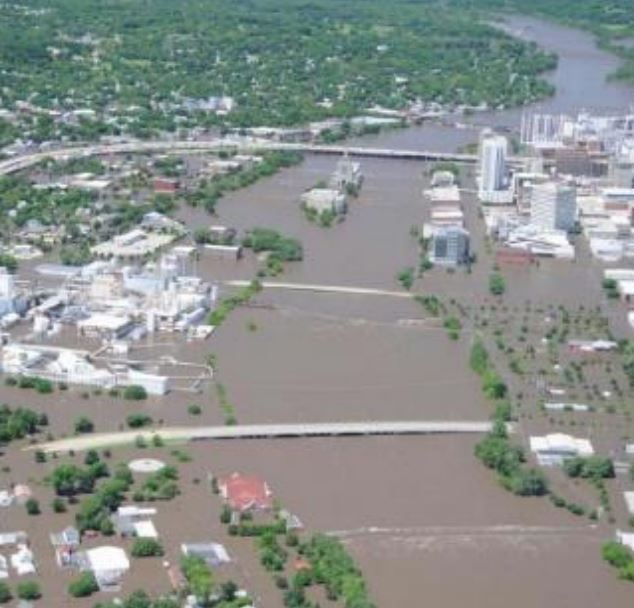 As floods and other extreme weather events become more intense and frequent, the risk and potential damage to roads, bridges and other transportation infrastructure also rises.
Looking at historic damage, flood-prone areas, structural ratings and other measures, Iowa DOT developed a variety of methodologies to identify the most vulnerable pavements, structures and other critical assets across the state. The research findings will help the agency prioritize its maintenance and planning efforts and allocate resources efficiently in preparation for future natural disasters.
Read the report: Asset Management, Extreme Weather, and Proxy Indicators, February 2021.
Image source: Iowa Civil Air Patrol