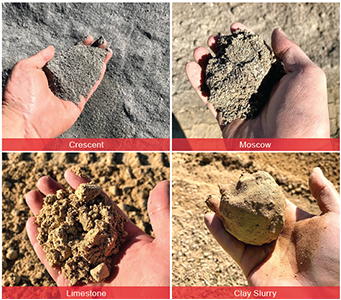 Granular and unpaved road maintenance can require a significant investment in both time and resources.
In search of an economical and environmentally friendly way to keep the aggregates on its unpaved roads in place, the Iowa Department of Transportation sought to learn whether locally produced quarry fines – typically considered a waste product of the quarrying process – could be a viable option.
The agency constructed test sections and compared five types of fines over several seasonal freeze-thaw cycles. The results will give local road managers greater options as they consider a road's needs and their agency's maintenance budget.
Read the two-page brief: Recycled Quarry Byproducts May Help Iowa's Unpaved Roads Last Longer and Perform Better, August 2022
Image source: Iowa DOT