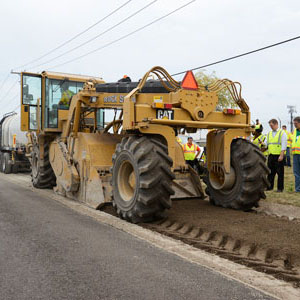 The Federal Highway Administration will host a virtual seminar from 2:00 – 3:30 p.m. Eastern on December 17, 2020, to discuss full depth reclamation (FDR).
Webinar topics will range from project selection to construction to quality control. Presenters will also address FDR best practices and tricks of the trade.
Register with your @dot.gov e-mail address or external collaboration account. If you do not have an account, you will be asked to request one to complete registration and attend the event.
Image source: FHWA