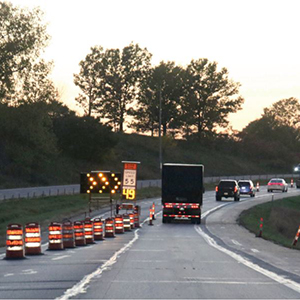 Accurate construction and maintenance work zone data are essential for all kinds of transportation-related operations, such as traffic management, emergency response, and even post-project evaluation and analysis.
To improve the accuracy of Iowa DOT's data, researchers developed a work zone database that draws real-time information from a variety of sources and integrates it with the agency's existing systems.
Read the report: Developing a Research-Grade Iowa Work Zone Database Final Report, December 2020.
Image source: Iowa DOT