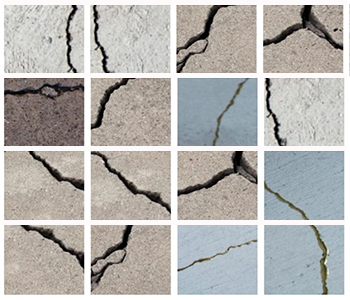 After studying and classifying more than 2,500 images depicting concrete surface cracking, researchers working with Louisiana Department of Transportation and Development applied complex mathematical formulas to create an improved digital modeling method to identify pavement cracks.
Together with visual imagery collected with drone or through other means, this could potentially change how roadway maintenance projects are identified and lead to improvements in the speed and accuracy of pavement crack detection.
Read the report: Deep Learning Based Multi-Sensor Integration for Pavement Crack Detection, July 2020.
Image source: Louisiana DOTD