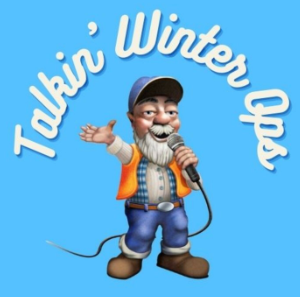 Snowplows have traditionally been operated by men. But as recruiting and retaining qualified operators becomes more challenging, No Boundaries member states and transportation agencies across the country are getting creative to change this occupational stereotype.
To market the profession and encourage more women to consider driving plows, the Maryland State Highway Administration (SHA) is hoping to paint the blades on its women-driven snowplows a bright shade of pink.
Sandi Sauter, Maryland SHA's Deputy Director of Operations, discussed the strategy and the importance of diversity in the workforce on the new episode of the popular Talkin' Winter Ops podcast.
Learn more best practices for recruiting and retaining transportation workers by listening to Episode 92: Why's that snowplow pink?
And check out other practices No Boundaries member states are using to attract and keep maintenance staff in the No Boundaries Synthesis: Responses to Staffing Shortages.
Image source: AASHTO's Winter Weather Management Technical Service Program