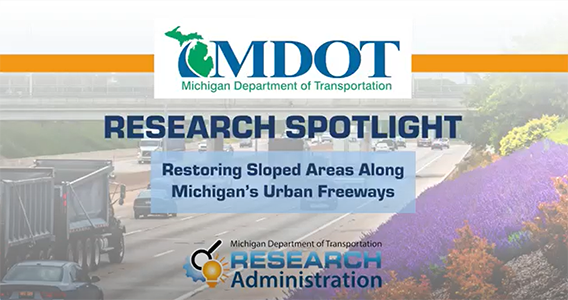 The green spaces along sloped urban highway roadsides can present a variety of challenges for maintenance crews. Mowing these steep areas can be hazardous, but pollution and other factors can make it difficult to grow anything other than turfgrass.
To find low-maintenance alternatives, the Michigan Department of Transportation (MDOT) commissioned a research study to test and track a variety of soil improvement strategies and plant types over several years. The efforts resulted in a documented process for improving roadside soils as well as a list of plants that can be reliably grown—and which require minimal maintenance—along sloped areas in similar climates.
View the video and read the two-page brief to learn more about the project's findings.
Image source: Michigan Department of Transportation