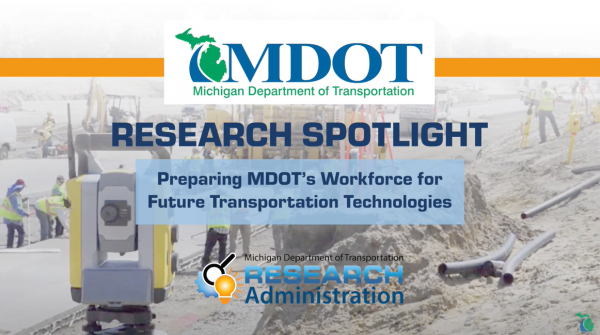 The transportation sector has experienced rapid technological growth in the last 10 years.
To prepare its workforce for the demands of the next decade, the Michigan Department of Transportation conducted a research study to predict the transformational technologies on the horizon and the skills workers will need. With a better understanding of where efforts should focus, the agency will be better positioned to train existing staff and recruit highly skilled workers to keep the agency on the cutting-edge of transportation management and operations.
View the video and read the two-page brief to learn more about the project's findings.
Image source: Michigan Department of Transportation