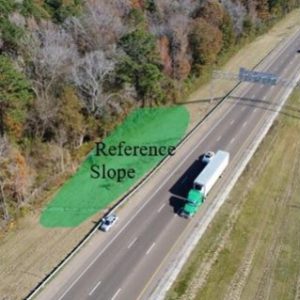 Extreme precipitation can result in flash floods and erosion that can compromise roadside slopes, embankments and other areas integral to transportation infrastructure.
To better understand how soil, climate and other conditions can lead to landslides and slope failures, the Mississippi Department of Transportation used high-tech strategies to evaluate failed sites across the state.
The project's findings will help maintenance teams identify vulnerable slopes and strategize maintenance and repair activities to preserve the state's assets.
Read the report: Development of Advanced Landslide Investigation Protocol Using Geophysical Methods for Mississippi, June 2023.
Image source: Mississippi Department of Transportation