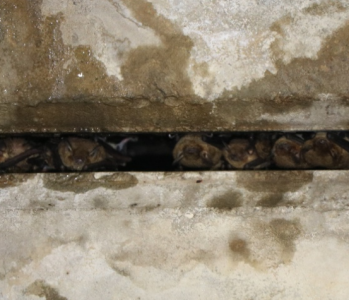 Many bat species — including those that are threatened or endangered — make their homes in bridges and culverts, which can affect maintenance and repair activities.
To learn strategies for detecting, deterring and relocating bats from these structures temporarily, the Missouri Department of Transportation initiated a research study aimed at better understanding sensitive management tactics.
The research compiled knowledge about the habits of different kinds of bats, and the tools, technologies and best practices that other states and federal transportation agencies use when performing maintenance on structures with bat populations.
Read the report: Bats Use of Bridges and Culverts, April 2023.
Image source: Missouri Department of Transportation