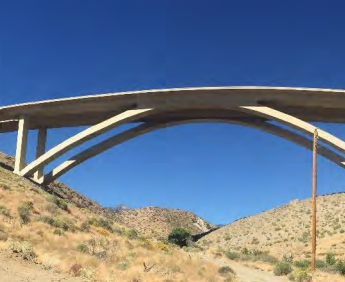 Transportation agencies routinely monitor and inspect bridges to respond to immediate needs and to prioritize maintenance activities. For critical infrastructure or bridges in earthquake-prone locations, structural health monitoring (SHM) systems can be installed at key locations to measure a variety of indicators and alert authorities of potential problems in real time.
The Nevada Department of Transportation recently installed two SHMs on the largest bridge in the state. Sensors on and around the structure, combined with smart software, will provide a comprehensive report in the event of an earthquake. For maintenance staff, an extra benefit of the system may be the ability to more cost-effectively schedule and target routine maintenance on the bridge.
Read the final report: Galena Creek Bridge Health Monitoring Instrumentation, June 2022.
Image source: Nevada Department of Transportation