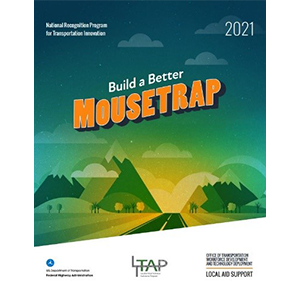 The Federal Highway Administration's Build a Better Mousetrap program is an annual competition that challenges local and tribal transportation agencies to solve everyday problems.
The newly published 2021 booklet spotlights clever innovations that improve safety, save time and money, and increase efficiency for local communities nationwide.
Download the 2021 booklet and learn new ways to address old problems.
Image source: FHWA