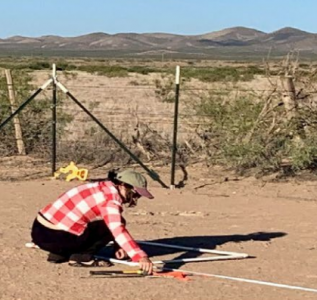 Healthy vegetation along highway roadsides is critical for stabilizing soil after construction and minimizing dust and erosion. New Mexico's increasingly dry climate and elevated temperatures has made finding and maintaining suitable plants a challenge.
To expand its list of viable options, the New Mexico Department of Transportation initiated a four-year research study to identify drought-resistant plants with deep root systems that establish quickly. The findings and recommended growing strategies can help transportation agencies with similar climates restore problem areas and enhance their revegetation efforts.
Read the report: Developing and Implementing Native Seed Germplasm From the Wild for Arid Lands, April 2022.
Image source: New Mexico Department of Transportation