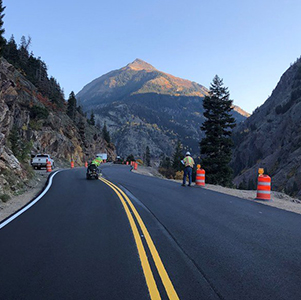 No Boundaries' first virtual peer exchange of 2021 was a resounding success, bringing together pooled fund members, their agency colleagues, and guests to learn about and discuss timely issues in the field of transportation maintenance.
With two-hour sessions on both February 18 and March 2, the event provided an exciting forum for education and interaction. Highlights include an illuminating discussion on COVID-19, how it has affected maintenance activities and how maintenance offices have nimbly responded. And our Innovation Show-and-Tell is always one of our most popular sessions, with examples this time including a new asset management tool, a specialty drone application, and a just-in-time research program, among several others.
Read the full agenda on our event page; all staff from No Boundaries member agencies have full access to member-only materials on this page. Stay tuned for our next peer exchange event – we'll provide details as soon as they become available.
Image source: Colorado Department of Transportation.