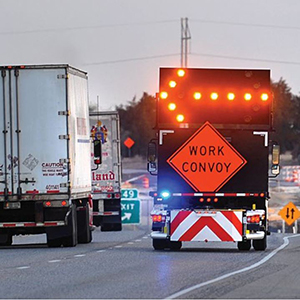 In an effort to reduce the risks that highway maintenance crews face on the job, Ohio DOT evaluated its existing mobile operations and tested a variety of new practices and technologies that could be implemented to enhance worker safety.
The research resulted in a matrix tool that can be used to identify potential safety improvements for mobile maintenance operations on multi-lane highways, as well as the pros and cons associated with each method or device.
Read the report: Evaluate the Uses and Technology for Truck-Mounted Attenuators, December 2020.
Image source: Ohio DOT