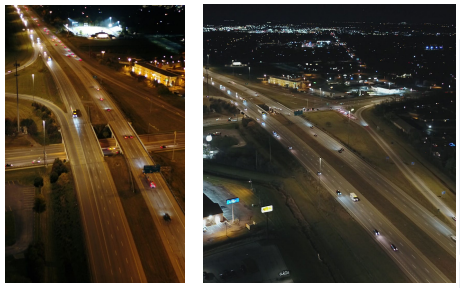 If you attended the Federal Highway Administration's Every Day Counts (EDC) Virtual Summit in February, you no doubt learned about Ohio DOT's massive LED highway lighting conversion project.
By the end of this summer, Ohio DOT will replace all of the high-pressure sodium lightbulbs along the state's highways – more than 19,000 bulbs – with more efficient LED alternatives. The results will be better roadway illumination for greater safety and less maintenance, with a long-term savings projection of nearly $27 million.
Learn more about Ohio's project.
Image source: Ohio Department of Transportation