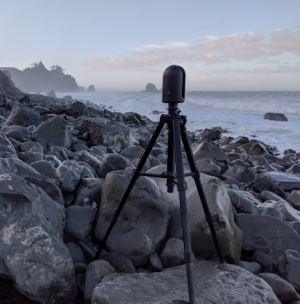 As rising sea levels and extreme weather events increase the likelihood and severity of storms, coastal highways and other infrastructure are at increased risk of landslides and erosion.
To improve its coastal asset management program, the Oregon Department of Transportation developed a data-driven framework to measure and analyze key indicators associated with slope and cliff failure. The results will help the agency identify short- and long-term maintenance needs and prioritize its resources more effectively.
Read the interim report: Coastal Landslide and Sea Cliff Retreat Monitoring for Climate Change Adaptation and Targeted Risk Assessment, June 2022.