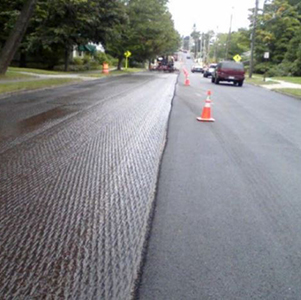 Improving its own specifications and measurement procedures for asphalt tack coats, Oregon DOT improved upon three tests: tack coat quality, application rate accuracy and uniformity and surface cleanliness.
Use of these tests will help ensure strength between asphalt pavement layers in new construction and rehabilitation projects alike, extending the structural design life of Oregon's roads.
Read the report: Implementation of ODOT Tack Coat Technologies and Procedures to Improve Long-Term Pavement Performance, February 2020.
Image source: Oregon DOT